The Polymer Clay Encyclopedia, Tutorials and Videos!
This is YOUR site for learning polymer clay techniques -
Free polymer clay tutorials
,
PolyPediaOnline PDF and video tutorials
and
Free videos
on various polymer clay techniques!
---------------------------------------------------------------------------------
Join the 3000+ YouTube subscribers and 10,000+ PolyPediaOnline members that want to learn how to master polymer clay techniques.

RECENT PUBLICATIONS - TUTORIALS and PROJECTS



26 Exquisite real life-like flowers

29 easy to follow videos, 14 hours of step by step content

40+ Final projects

11 PDF files, 325 pages of written instructions

Nearly 1000 step-by-step photos!
Press for photos, details and more information


Learn all there is to know on how to use polymer clay to imitate the endless faces of ceramic, pottery and stoneware
18 Projects; 4
Exquisite PDF files;
Hundreds of step-by-step photos; 19 Videos and 6 hours of content;
Beads projects, jewelry, home accessories & decoration;
PLUS - A pampering kit with CD, tools and materials!
Press for photos, details and more information

Shhh... Don't Tell Them It's Faux Ceramics! :)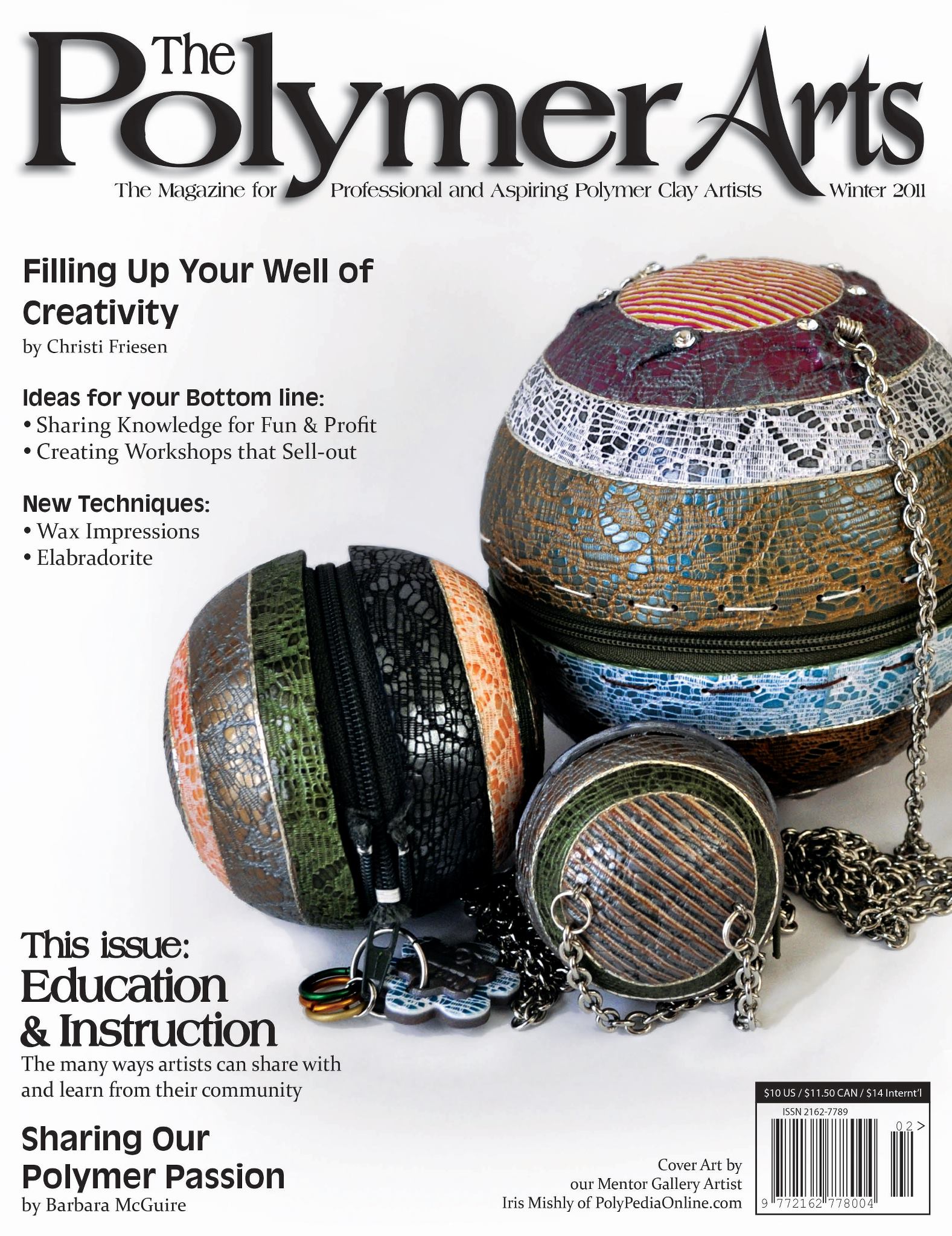 My TOP SELLING tutorial!

Tutorial Vol. 25 - ~The Brocade Collection~
How to create a one of a kind mix-media purses and pouches using unique techniques and simple tools!
<- Purses photo and interview
featured on "The Polymer Arts"
Winter 2011 Magazine.

Tutorials Vol. 26, 27 - 9 Canes, 9 Videos

New techniques for folding, weaving and rolling polymer clay in sophisticated designs!
10 Videos! 11 Projects! 3 PDF files!




My name is Iris Mishly and i am happy to share with you my knowledge about polymer clay.
In this site you will find valueable information, lot''s of tips, classes & demos on working with polymer clay and making the best out of this magical material.

The PolyPediaOnline community counts 9000+ members according to October 2013 and growing daily!

You are welcome to email me on any subject, question or query, i will be happy to hear your feedback and see the wonderful creations you make with my polymer clay tutorials :)
More about me in this page